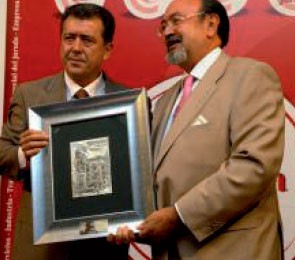 About Sugremin
Linares (Jaén), where the factory is located.
SUGREMIN, S.A. is a company with over 40 years experience in the manufacture of products by cutting, stamping, machining, welding and assemblies obtained by assembly, specializing in the development of materials for railway electrification (catenary poles, gantries, brackets, pulleys and fittings for flexible overhead catenary or rigid catenary as well as any type of welded steel).
Since its founding, Sugremin has gradually evolved until a reasonable expansion and acceptance in the national and international markets and currently has adequate technical and human resources to achieve a satisfactory level of quality in its products and a consolidated industry position.
Sugremin currently has a team of 100 people, with a high degree of involvement and commitment within the company.